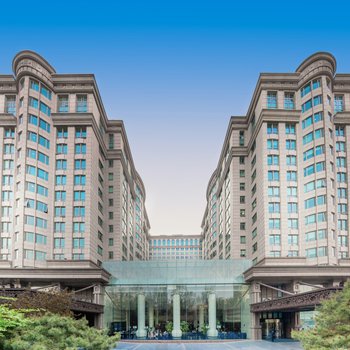 Beijing Pudi Hotel (Former Beijing Marriott Hotel City Wall) offers a wealth of business-friendly venues and amenities situated close to the Beijing Railway Station, various shopping malls and city transportation networks.
This Beijing hotel features spacious rooms, with elegant designs surpassed only by their luxury. Created to maximize productivity and comfort, rooms are equipped with high-speed Internet access and spacious work desks, as well as iPod sound systems.
Seven on-site restaurants deliver a tantalizing array of cuisines from South and East Asia, to Italian and Western cuisines, including a bistro, deli, lounge and restaurants with 5-star ratings (don't worry, dress codes are casual).
Among the hotel's vast meeting and event spaces are 22 meeting rooms and many professional logistical support staff, as well advanced technical equipment to ensure your event is a success.
Guests can stay fit in the Fitness Center or take a dip in the pool and whirlpool. For those looking to pamper themselves, the Spa offers a range of body treatments, massages and a steam room.